Safeguarding Statement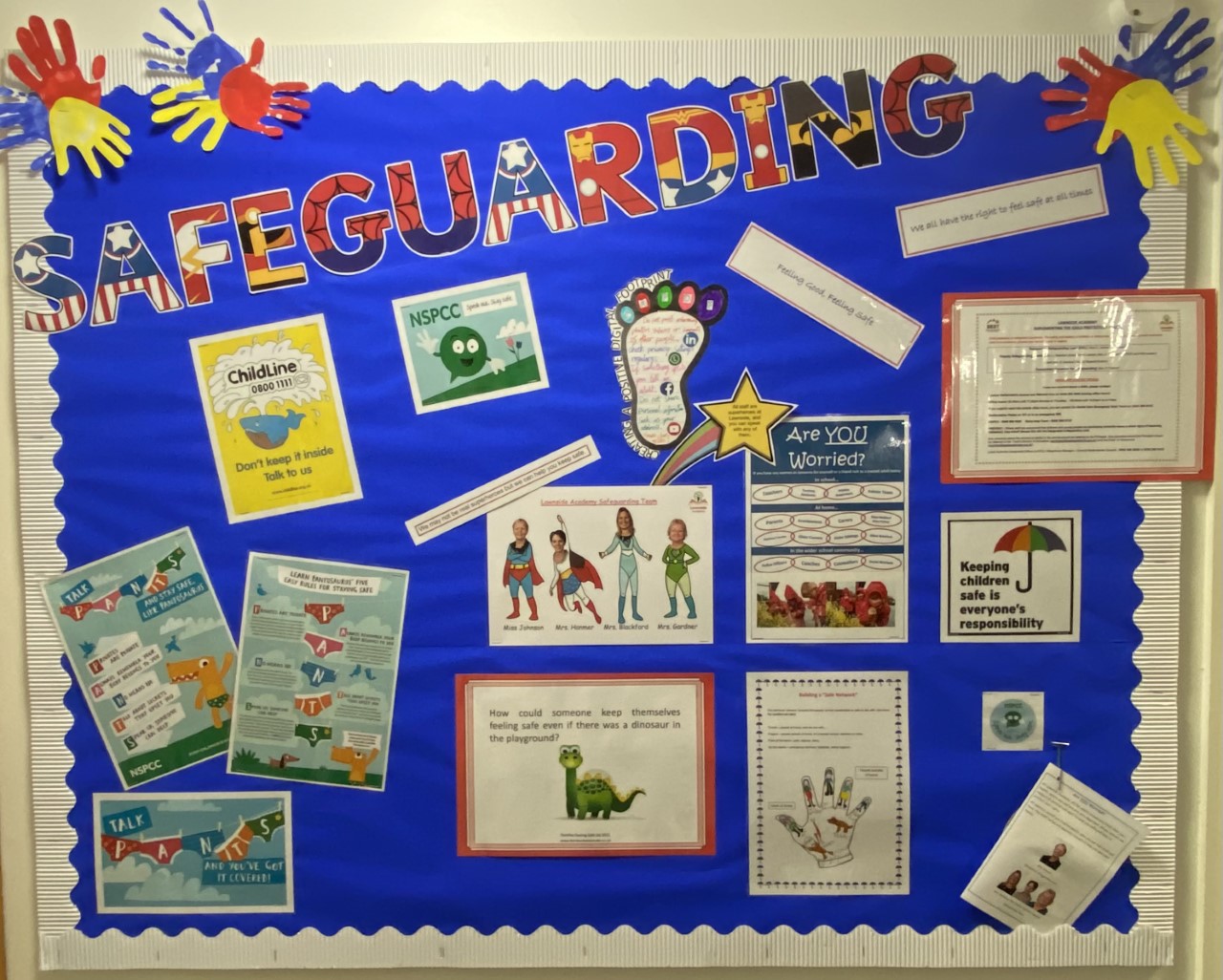 Child protection is everybody's business. The safety and welfare of children, or child protection, means protecting each and every child from emotional, physical and sexual abuse or neglect. Please take time to read our Child Protection Policy.
If you have any concerns about a child, please do not ignore these concerns. You can contact any professional involved with a child to discuss your concerns or you can talk to Children's Services, Access and Referral Team, on 0300 300 8585.
Please understand that if a child tells an adult information that indicates that they might be at risk of being harmed then the school must share that information with Children's Services. We are in no way making a judgement and would attempt to make every effort to contact you in the first instance.
Staff at Lawnside are trained in safeguarding children. In addition to single-agency safeguarding training, they are also trained in signs, symptoms and appropriate responses regarding the Prevent Duty, Female Genital Mutilation (FGM) and Child Sexual Exploitation (CSE).
Lawnside's Designated Safeguarding Leads (DSL) for child protection are Cheryl Johnson (Principal), Alison Gardner (Family Support Worker), Clair Hanmer (SENCO / Key Stage 2 Leader) and Lucy Blackford (Early Years Leader).